Poland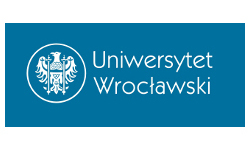 University of Wroclaw, The University of The Third Age
The University of Wroclaw is the largest university in the region and teaches over 28,000 students and around 1300 Phd students at 10 Faculties. The University has 3 500 employees.
Today, the first and foremost focus of The University of Wroclaw is scientific research. The scholars have numerous links with their fellow researchers from other higher education institutions in Poland and throughout the world.
The University of The Third Age (U3A) is a part of the University of Wroclaw and it is one of the largest institutions for seniors education in Poland- very well known in the country, with many international contacts (in East and West Europe) and also one of the oldest in the world - the first U3A was founded in 1973- ours was founded 2 years later. The U3A has the Scientific Council which is an advisory and consultative body for University Rector and consists of: 6 representatives of the universities of Wroclaw – professors and 2 representatives of U3A.
One of the U3A most important goals is to involve seniors in educational and communal activities so as to avoid the personal and social effects of ageing. The students of the University of the Third Age (ca 750 people) are over 60 years old (up to 94), and most of them live alone. As elderly people (mostly women – about 90% of the students) they are at high risk of social and digital exclusion.
The teachers and scientist involved in the U3A activities are Phds and Phd students from the Faculty of Pedagogical Sciences in the University of Wroclaw.
U3A organizes ca. 1000 hours of lectures, seminars and workshops per year, in many areas of study: physical activities, humanities, social sciences, languages, methodology, artistic education, ICT. The organization is the huge center of education and educational research as well- researchers from the University of Wroclaw and from abroad are testing new methods of learning every year.
Scientific articles, conference papers and books are the most important publications, which are one of many effects from many international projects mostly coordinated by the team from the U3A.
Project contact

Aleksander Kobylarek

Este endereço de email está protegido contra piratas. Necessita ativar o JavaScript para o visualizar.

Web