Slovenia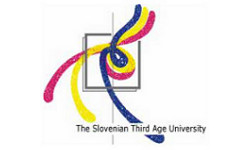 Slovenian Third Age University, National Association for Education and Social Inclusion
It was established in 1984 by tow university teachers specialized in andragogy Over three decades it has steadily grown to become a network of 52 U3As all over Slovenia with about 21000 students, more than 1000 mentors and more than 2000 volunteers. This organisation is a typical multiplier bringing in older adult education different actors: museums, libraries, botanical garden etc. It develops educational programmes based on the analysed individual and societal needs in the field of: education for older people and education about older people (for professionals dealing with various older peoples' groups, older workers included), education for personal growth, active citizenship and active ageing, education for establishing intergenerational practices, reducing digital divide, education for second career and paid work in later life.
Currently, within U3A Ljubljana one of foru departments, it runs more than 50 educational programmes, most of them tailored to the needs of the students and local development. It has developed an 8o-hour specialised course for specialists in education in later life and 40-hour on-line educational course for understanding generations. It conceptualized and coordinates the network of cultural mediators in public institutions which is another breakthrough in older adult education in this country.
Slovenian Third Age University is scientifically grounded, based on volunteering uniting retired professionals and specialists in andragogy, adult education and older adult education specialized in education of highly and low educated individuals and their engagement in local community.
Project contact

Karina Sirk

Este endereço de email está protegido contra piratas. Necessita ativar o JavaScript para o visualizar.

Web