Romania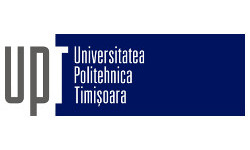 University of Politehnics in Timisoara
Established in 1920, shortly after the union of Romanian territories, in a European context marked by the redefinition of states and by the aftermath of World War I, the Polytechnic School in Timisoara - as was originally called - was the answer to one of the requirements of the Romanian society of the time, namely the formation of engineers.
According to tradition, the mission of Politehnica University of Timisoara resides in meeting the competence requirements of the societal environment by providing superior training at undergraduate, graduate, and postgraduate levels. Bearing fundamental values, the university mission reflects at the same time concern for the future of society, by tracing its development at local, regional, national, and international levels.
Politehnica University of Timisoara has an infrastructure which ensures best conditions for teaching and research. The excellent spaces and equipment which the university offers are a consequence of the last decade's modernization and investing concerns. Fully consistent with its mission with the desire to assert itself internationally, Politehnica University of Timisoara is currently developing fruitful collaboration with many universities in Europe, USA, Canada, South America and Asia, resulting in over 190 cooperation agreements concluded directly or under European Union programs.
Project contact

Ciprian-Bogdan Chirila

Ta e-poštni naslov je zaščiten proti smetenju. Potrebujete Javascript za pogled.

Web